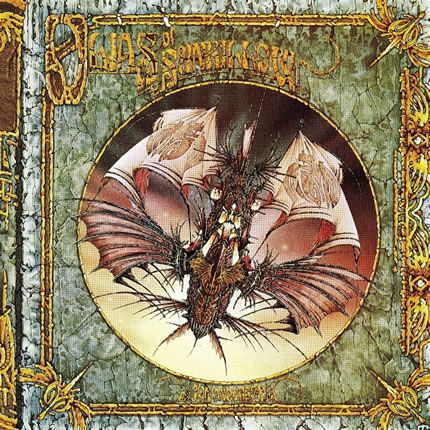 Jon Anderson - Olias of Sunhillow : This is an unfortunate example of artwork that was killed by the arrival of the smaller CD format. While it's a stunning and impressive piece of art if you own the vinyl album, the high level of detail just becomes a blur as soon as you scale it down the slightest bit. So, if you don't understand why I added this image to this list, try to look for the vinyl album if you ever enter a second hand record store.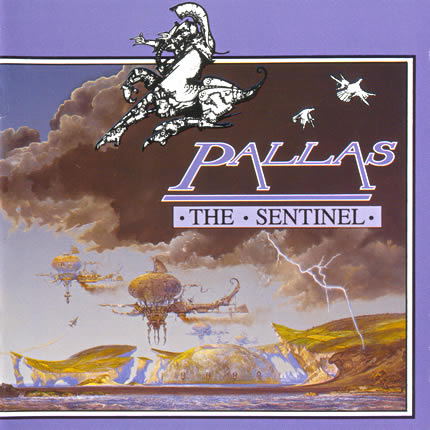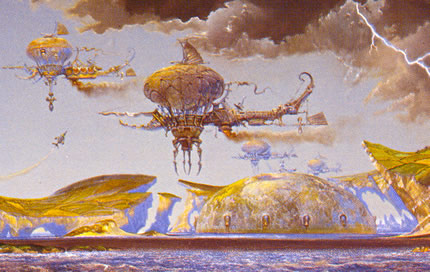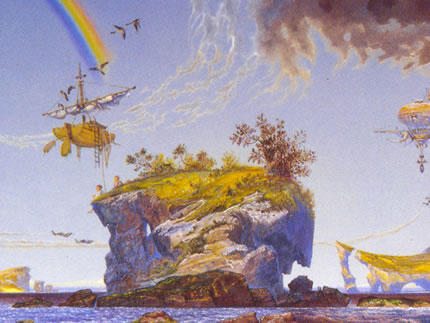 Pallas - The Sentinel : Once more Fantasy Art on a Progressive Rock album. This time it's a painting by Patrick Woodroffe who I specifically like for his fantastic hyper detailed landscapes. Unfortunately I'm not that fond of the overlays and the purple border. And of course an image like this should only be enjoyed on a large enough scale.
Below: A slightly larger detail of the front and part of the image at the back of the CD booklet.