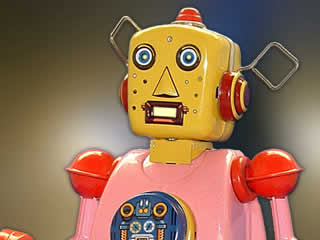 Music videoclip for the Dance Metal project UNK!

It's a rather silly music videoclip (external link to Youtube) entirely created using cut-out images of tin toys and landscapes. Although it's not really representative of your average animated banner or Flash based elearning application, it's one example of what's possible with Flash animation techniques.
Year : 2007
My role : Director / illustrator / Flash animator
Used software : Fireworks / Flash / Première

A short animation for a flash greeting card (with the sound removed).

Year : 2001
My role : illustrator / animator
Used software : Fireworks / Flash


The field and the animated characters for small Breakout type flash game called Astrofoot (this isn't the complete interface).
Unfortunately the Flash developer never finished the Actionscript code for the game.
Year : 2002
My role : lead web designer / Illustrator / Flash animator
Used software : Fireworks / Flash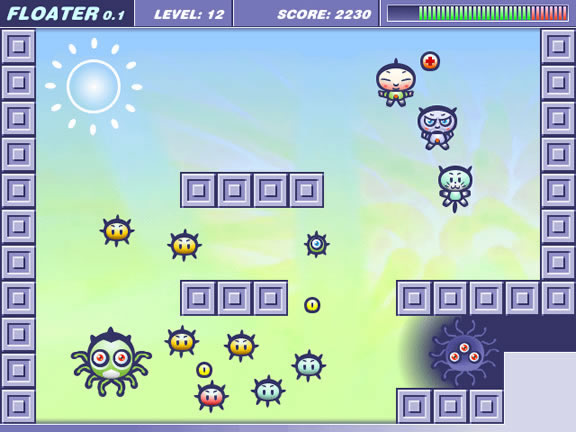 Interface of a small Flash game I made to dabble in Action Script.
Unfortunately I never finshed this game, because I failed to debug the code. Flash development is not my forte.
Agency : Foob
Client : Foob
Year : 2007
My role : lead web designer / concept creator / illustrator / Flash animator
Used software : Fireworks / Flash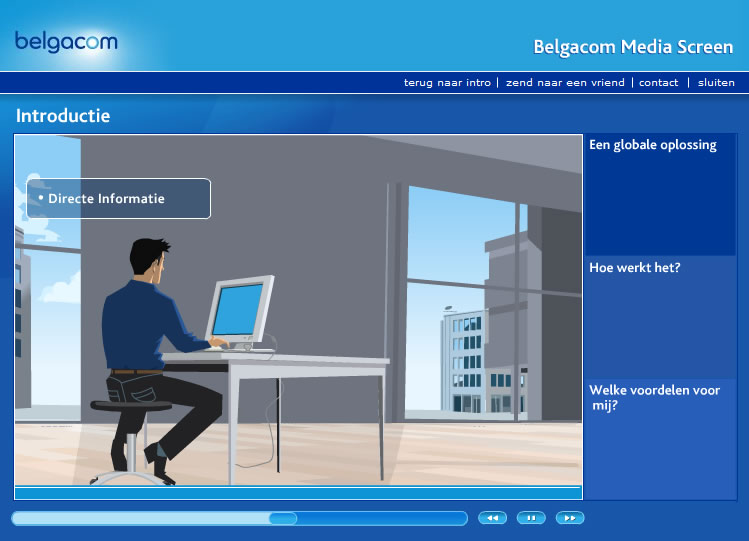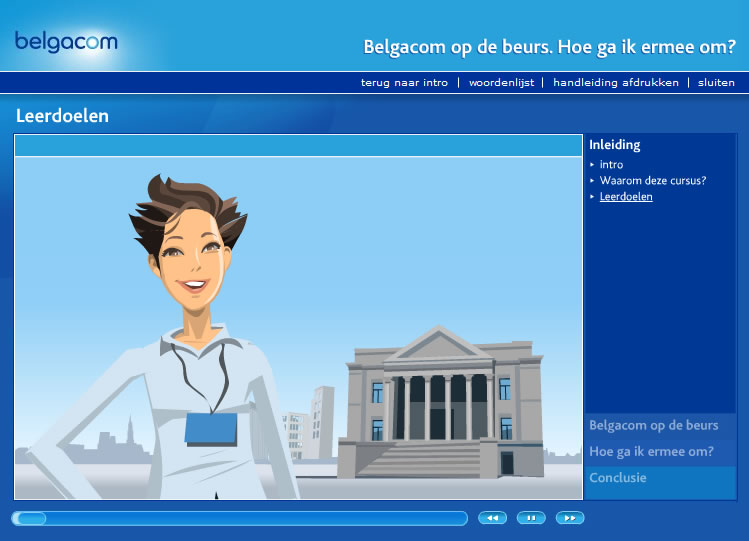 Interface of an eLearning application.
Agency : LBi
Client : Belgacom
Year : 2004 (?)
My role : Flash animator
Used software : Flash